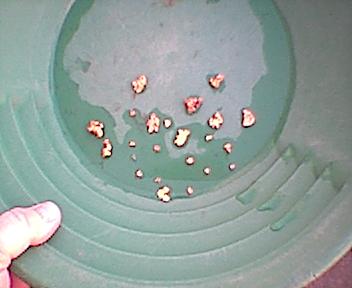 GOLD - WHAT A BEAUTIFUL SITE!
GOLD - a joy to see in your pan.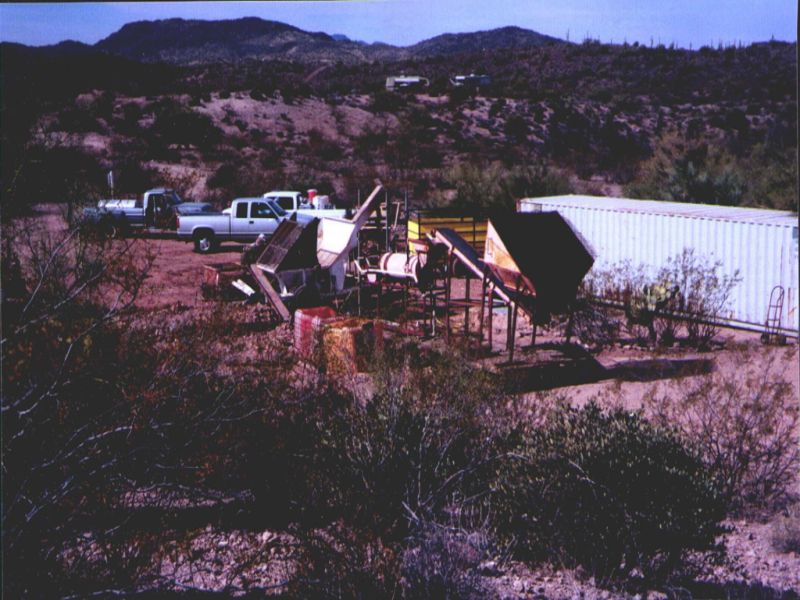 THERE'S GOLD IN THEM HILLS!
The location at the operation site is
beautiful and serene! The nights are
even more so if you like to stargaze!
LOADING UP THE GRAVELS
Commercial equipment allows us to process more gravels to find more GOLD! No picks or shovels needed!
YOUR AAGP MEMBERSHIP ADVANTAGES
The AAGP offers the "Basic", "Gold-Getter" and "Platinum" memberships to give you access to great mineral claims and the only club-based year-round commercial placer GOLD mining operation in the world!

When you join the AAGP your Membership will give you the following:

1. A personal 15%-20% discount on all products that may be offered by vendor members including famous Gold King prospecting equipment.

2. YOU will also receive a personal minimum 15%-20% discount on all of the Special Events hosted by any local AAGP chapter in Arizona. All AAGP members also have access to many prospecting and mining related events including Common Operation GOLD Digs, Nugget Fest Commercial Common Digs, Splash Bash Common Digs, Nugget Shootouts, Pot Luck Dinners, Treasure Hunts, educational and entertaining GOLD Prospecting Seminars & Classes and Club Outings and Chapter Meetings.

3. YOU will have premier access to great mining claims around the state to prospect and YOU GET TO KEEP ALL THE GOLD THAT YOU FIND! The AAGP mineral claims extend from the flowing waters of the Agua Fria River at Cordes Junction down across the Bradshaw Mountains to the Wickenburg - Morristown area and down to the Tucson - Continental area which makes up the (Gold)en Triangle of Arizona.

4. YOU will receive your personalized AAGP Membership Badge and your personalized AAGP Claims Guide with easy to read maps and directions to all of the club claims. This helps you to make sure you are on the right claims to help avoid any unpleasant confrontations or illegal actions in the field.

You can get all of the above plus a whole lot more with the new PLATINUM Membership for only 20.5 cents a day. This is less than the cost of one coffee or soda drink!!
Find out more about the AAGP Memberships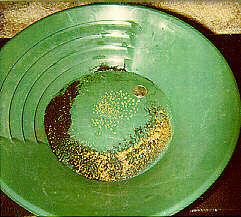 NOW THAT'S A NICE CLEANUP!
No matter what size it is the luster of
GOLD is always beautiful to see.